Engineering Overview
Advanced Design and Manufacturing's Engineering team can provide solutions to your needs in a quick efficient manner, whether you need a prototype, test fixture, production chassis, or support documentation. ADM can produce assembly or mechanical drawings, bills of material, schematics, or wire run lists, and is capable of working with a variety of software including AutoCAD, SolidWorks, Visio, PDF, Word, and Excel.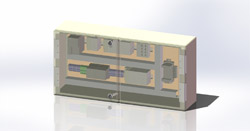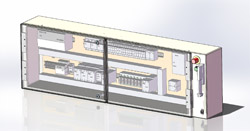 "The engineering staff at ADM excels in meeting the needs of their customers in a professional, efficient manner. Their product knowledge and design feedback allow me to minimize the time required to get my projects from prototype to production."
— Engineer, TEL Nexx Systems
Engineering capabilities:
Component selection
Wire harnesses design
Custom cable design
Full Documentation Packages:
ADM will take your projects from sketches to full documentation packages including:
ADM's engineering staff enjoys the challenges of taking a project from concept to completion, giving them a better understanding of your product, resulting in a more efficient transfer from prototype to production.
Industries ADM Serves
Alternative Energy
Homeland Security
Fluid Management
Food Service
Medical/Life Science
Military
Nanotechnology
Optics
Petroleum
Process Manufacturing
Pulp & Paper
Roadway Infrastructure
Safety
Semiconductor
Scientific Research
Test/Instrumentation