Quality & Testing
At ADM, quality is their core value and it starts with highly disciplined team of people and well-trained, experienced Technicians. An IPC-A-20 training program is required for all Technicians and inspection personnel by ADM's in-house IPC-A-20 Certified Trainers.
Quality Policy
At Advanced Design and Manufacturing, we work with our customers to make sure we understand and meet all applicable requirements while continually improving the effectiveness of our quality management system.
Several inspections are performed throughout the assembly process, and these in-process inspection steps are taken to ensure quality at the earliest practical level. With almost 100% of the products manufactured at ADM having met or exceeded the expectations of our customers, that track record proves ADM delivers the highest quality performance. Sustaining such a high level of quality requires a company-wide commitment of every ADM Employee in every area of the company.
"Over the last ten years, ADM has proven to me that they are willing and able to deliver product well within their competitor's lead times, while maintaining an excellent quality rating. Their staff is always willing to go the extra mile when needed. With ADM's cost, quality and delivery, I would be foolish not to place another order with them in the future."
— Senior Buyer at a leading Semiconductor Capital Equipment Manufacturer
Quality Testing: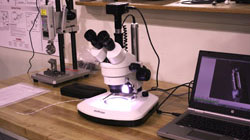 Crimp inspections take place during in process inspections and scheduled crimp tool calibration. Pull testing, crimp height measurement and a microscope are used to ensure crimp quality.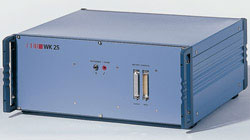 We use a Weetech continuity analyzer to check our wire harnesses. This checks for point to point, point to short, open and some component checks.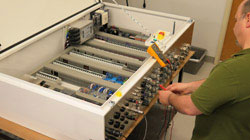 We will help to ensure 100% quality by developing custom test fixtures that will a full functional test on your assembly. This will ensure wiring accuracy plus component functionality.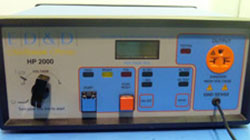 We offer Hi-Pot testing as needed to check for insulation breakdown and leakage current.
Industries ADM Serves
Alternative Energy
Homeland Security
Fluid Management
Food Service
Medical/Life Science
Military
Nanotechnology
Optics
Petroleum
Process Manufacturing
Pulp & Paper
Roadway Infrastructure
Safety
Semiconductor
Scientific Research
Test/Instrumentation